Just for You! 
More Summer Getaways have been added based on your amazing suggestions! Enjoy some of your favorite things like animals, music, trains, sports, cruising, and much more!! Get a head start to book another fun adventure. Apply Now!!  It's never too early to plan for your fun Summer Getaway!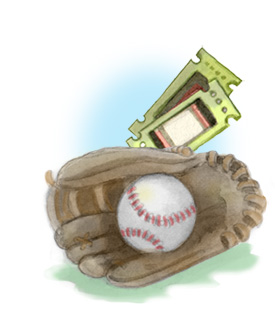 July
I Love Cruising  July 8-9
Let's cruise on scenic Presque Isle Bay and enchanting Lake Erie. Visit lighthouses; spot exotic animals and white rhinoceros at the Zoo, take in a summer festival; enjoy some music, and more!
Take Me Out to the Ball Game  July 19-20
Cheer on the Cleveland Indians and Kansas City Royals.  Visit the Rock and Roll Hall of Fame, tour the city, the Zoo, and more!
I Love Rock and Roll   July 26-27
Visit Cleveland's Rock and Roll Hall of Fame, the Hard Rock Café, a Rainforest, and more.  Guaranteed to be a rockin' good time!
August
I Love Trains   August 9-10
Visit a railroad museum with old fashioned ice cream treats from a 1920's soda fountain, a Model Train Village, a real Amish Farm, food, a horse and buggy ride to tour the countryside, and more In Middlefield, Ohio!
Fiddlers' Fair and Animal Adventures     August 16-17
Take a safari tour in a hidden valley and see exotic animals in a breathtaking setting!  Relive days-gone-by in the historic village at Mumford for the music extravaganza Fiddlers' Fair!
Country Music Cruise~Seneca Lake     August 22-23
Let's boogie on Captain Bill's Seneca Lake Country and Buffet Cruise, tour Corning Glass, take a trolley ride, and much more in the Finger Lakes!
Apply Now!! We Look Forward to Seeing You !!
Contact Us for more information on how you can join the fun on a Summer Getaway!!